International visit in Stockholm in July:
Workshop with Dan Cohen and Emily Blefeld
July 28-29th, 2018 at Hälsans Hus
Human life swims in a sea of consciousness. We are inhabited and surrounded by it. It moves in us, around us and through us. Seeing with Your Heart Constellations open our perception to this consciousness allowing us to experience where the push of the past and pull of the future merge into an exquisite tapestry of possibility.
Dan Cohen and Emily Blefeld use an evolutionary form of Systemic Constellations in which the dimensions of consciousness come alive. Participants open their body's capacity to perceive the presence of
human consciousness that survives death and the divine presences, archetypes, and nature elementals that are beyond human scale. This consciousness beyond the ordinary is awakening our hearts to the call for humans to learn to be human in our finest, most evolved form.
This weekend will demonstrate their approach to release patterns of oppression and of trauma inherited from generations. It invites you to take your place among the growing chorus of humans who are opening to what is possible for the journey through this most incredible life as a human being.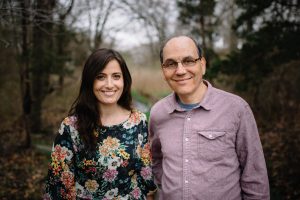 Emily Blefeld and Dan Cohen. Read more about Dan & Emily on their homepage Seeing with your heart
Workshop hours
Saturday 28th at 10am – 6 pm, Sunday 29th at 9.30 am – 4.30 pm
Coffee, tea, cake and fruit will be served during the day.
More information including price options in this  Brochure Seeing-with-your-heart
Applications are open
Early-bird prices until June 1st. Apply by filling in this form.
This workshop is organized by Gunilla Boivie, ASKIS, and Charlotte Palmgren, Svenska Hellinger Institutet
Hostels and hotel in the neighbourhood
The workshop venue is situated at Hälsans Hus, Fjällgatan 23B, Södermalm, Stockholm, near Slussen and Tjärhovsplan. We have picked out some places to stay at a walking distance, but there are of course many more options.
NOFO Loft, http://www.nofoloft.se/
Sjöfartshotellet (Scandic), https://www.scandichotels.com/sjofartshotellet
Mosebacke Hostel, http://www.mosebackehostel.se/
Welcome to Stockholm and this exciting workshop!
Gunilla Boivie, ASKIS and Charlotte Palmgren, Svenska Hellinger Institutet